A new device that looks more like a fashionable beanie than a protective helmet is being used to help people after brain injuries, aiding their psychological recovery.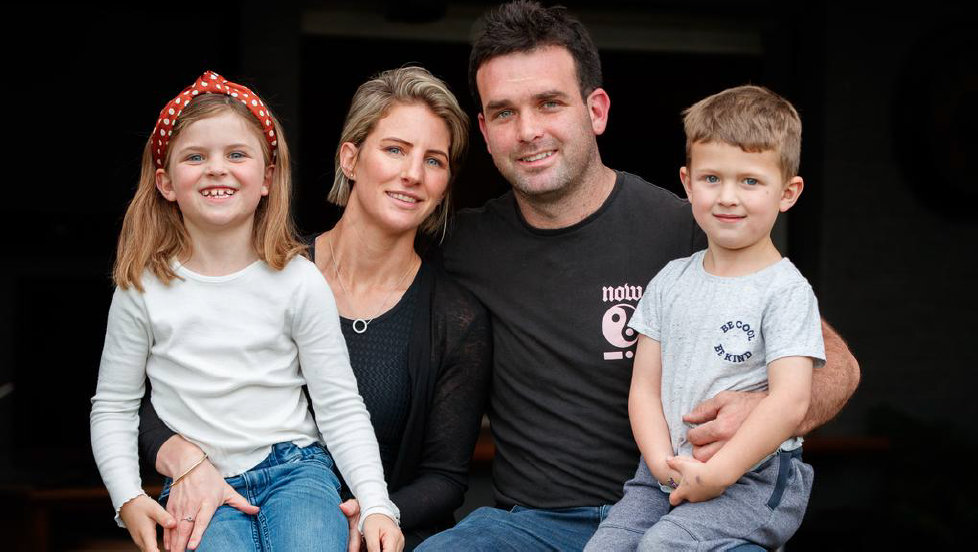 When Rebecca McAlpine suffered a stroke leading to a life-saving operation where part of her skull was removed, she faced psychological as well as physical challenges.
For three months, the St Agnes mother-of-two faced wearing a bulky sports helmet to protect her brain whenever she went out in public.
Instead, she was able to wear a "fashion beanie".
Mrs McAlpine was the first patient to trial the new SkullPro®, a device developed by Australian manufacturer Anatomics and now launched globally.
Neurosurgeon Dr Adam Wells had performed Mrs McAlpine's initial decompressive hemicraniectomy and, later, the reconstructive cranioplasty to replace the skull. He had been working with Anatomics on the device – a slim, contoured alternative to a helmet, matched to the individual patient to provide an aesthetic cover for skull deformities.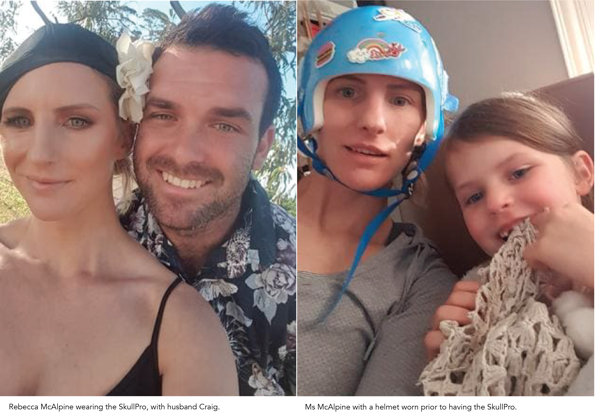 SkullPro® has a thin, tough nylon shell, which sits inside a hypo-allergenic fabric pocket held in place with a beanie, to cover the patient's skull defect.
For Mrs McAlpine, 36, it was a welcome option in a difficult time as she and husband Craig, and children Isla, 8, and Liam, 5, dealt with her condition.
"Rebecca needed something to protect her brain while the skull piece was out for three months", Mr McAlpine said.

"She liked it much better than the option of something like a bike helmet. My brother had a wedding at the time, and she probably would not have gone if she had to wear a bulky helmet so, psychologically, it was very good for her. It was like a silky beanie, looking like fashion wear rather than protective wear, and she felt she could go out in public without being stared at."
Mrs McAlpine has had a slow but steady recovery since the operation to restore her skull last November, including recently getting her driver's licence back.
"I was very happy with the SkullPro", she said.
Dr Wells said the biggest benefits of SkullPro® were psychological.
"The stigma associated with wearing the old, large helmets our patients used to wear was not very nice", Dr Wells said.

"Now they have the option of a slim and trim device which offers just as much protection but can be hidden beneath a hat or a wig."
Anatomics spokesman Gibran Maher said the company had recently received a $1m grant to develop the next generation of SkullPro®.
That would "allow advanced remote monitoring of the brain during recovery".
Should you have any questions, please contact our Customer Service Team on +61 (0) 3 9529 8088 or email contact@anatomics.com. Our ANZ sales team are also readily available to offer local support and assistance.