A user can register online and create a free Anatomics account to order Custom Implants & Surgical BioModels.
Step 1: Visit our website www.anatomics.com and click on the Register link on the Login Page and fill out all the details. All the fields on the registration page are mandatory.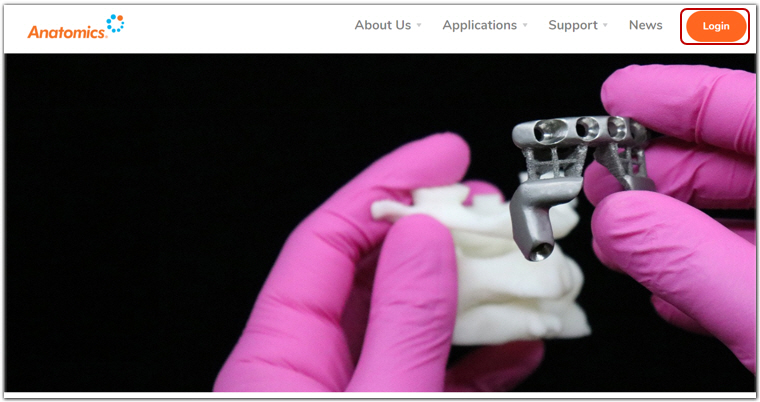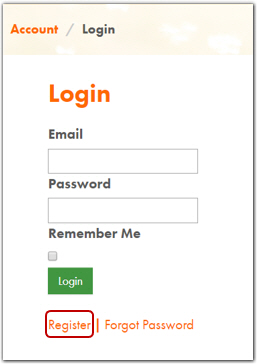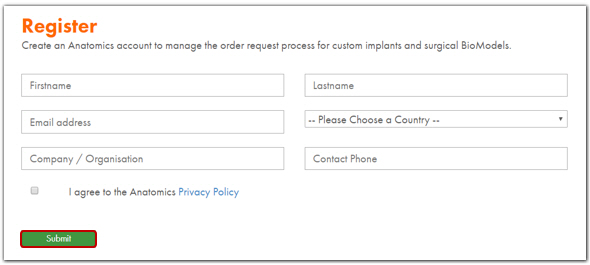 Step 2: The user will then receive a registration email with an Activate Account link. Upon clicking the link, user will be navigated to the "Set Password" page.
Step 3: The user will need to set up their password for the account.