Anatomics and CSIRO are pioneering a 'Smart Helmet' to monitor the brain in stroke and trauma patients.
Anatomics Pty Ltd, the world pioneer in reconstructive surgery following brain injury, is teaming up with the CSIRO to develop smart wearable technology to monitor patients after trauma and stroke with the help of new research funding from the BioMedTech Horizons program. Patients with brain swelling may have part of their skull removed to save their lives. Anatomics pioneered the use of 3D printing to manufacture reconstructive implants to repair the skull once the patient recovered sufficiently. Whilst recovering Anatomics also pioneered the development of a customised protective helmet for patients to wear called SkullPro®. The most difficult decision for the neurosurgeon during the patient's recovery is to determine the timing of reconstruction. The brain must be in optimum condition for the surgery to be successful. As patients are often discharged to rehabilitation or home it can be very difficult for the neurosurgeon to find the 'sweet time' for reconstruction. To solve this problem Anatomics has been working with the CSIRO to make SkullPro® smart by including sensors that can relay data via 4G and WiFi to enable machine learning and artificial intelligence to assist the neurosurgeon to remotely determine the right time for reconstructive surgery.
The CSIRO will be combining advanced sensors and microelectronics with encrypted secure data transfer and machine learning to develop a 'brain machine interface' so that neurosurgeons can monitor brain function in real time. This platform technology will provide unique insights into the recovery of the brain in patients suffering trauma and stroke. It is hoped that the work will lay the foundation for co-ordinated Australian brain machine research and development and create a global export opportunity for Anatomics.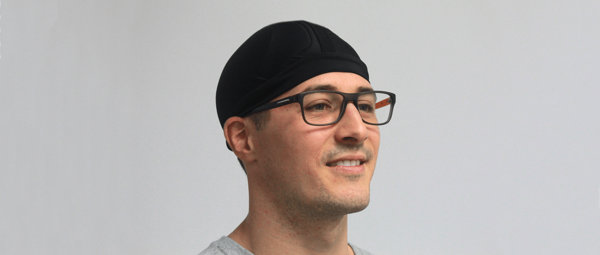 "The recently announced funding through MTPConnect's BioMedTech Horizons program will allow Anatomics and CSIRO to lay the foundations for advanced diagnostics and therapies for decades to come that will greatly benefit brain injured patients through-out the world", Professor Paul D'Urso, MBBS PhD FRACS, Neurosurgeon and founder of Anatomics said.

"We should all be proud of the pioneering R&D that has already occurred in Australia and the opportunities that this grant will deliver to our future."
Anatomics is a Melbourne-based, Australian-owned innovative medical device and software company that pioneered the use of 3D printing to manufacture surgical implants from advanced materials that have revolutionised patient care in a range of surgical applications.
Research and development has been critical to developing Anatomics' breakthrough technology. Anatomics founder, Prof Paul D'Urso, first began the research that led to the formation of the company in 1995 with a $1200 grant from the Princess Alexandra Hospital and support from the Queensland Government. Later, Anatomics' research partnerships with Australia's national science agency CSIRO enabled the company to draw on specialist expertise in disciplines such as material science, and granting them access to cutting-edge infrastructure, such as CSIRO's Lab 22 facility in Melbourne, which assisted Anatomics to pioneer the design and printing of titanium ribcages and deliver many other world first medical applications of 3D printing technology.
Anatomics is creating social and economic potential. Its technology has the potential to revolutionise the medical device industry by delivering Community Based Personalised Healthcare. The company exports to around 40 countries and has created highly skilled roles working at the global forefront of medical technology.
Anatomics previously received BMTH research funding in Round One in 2018, to develop and scale up 3D printing and manufacture of StarPore® - the novel porous polyethylene implant material.
In June 2020, Anatomics received further BMTH research funding in Round Three to expand development of SkullPro. For more information visit MTPConnect.
Delivered by MTPConnect, the Australian Government's $45 million BioMedTech Horizons program is an initiative to support innovative collaborative health technologies, drive discoveries towards proof-of-concept and commercialisation that address key health challenges as well as maximise entrepreneurship and idea potential.
Should you have any questions, please contact our Customer Service Team on +61 (0) 3 9529 8088 or email contact@anatomics.com. Our ANZ sales team are also readily available to offer local support and assistance.